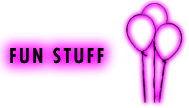 Trivia Game
Test your knowledge of window washing references in popular media!
Ladderman Game (Requires Shockwave)
Can you guess the word before Jim climbs to the top of his ladder?


Services | Experience | References | Free Estimate
Coupons | Fun Stuff | Home



© 1998, A Better Clean
Contact and site information is available.