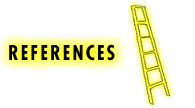 Jim has been washing my windows for 5 years. After my first window cleaning, all my neighbors noticed my gleaming windows and asked for Jim's phone number. Now Jim does most of the houses in my neighborhood. His rates are so reasonable and he provides excellent service.


Jim cleans our windows once a month. We rely on him to help keep our building spotless. Jim's positive attitude and friendliness make him a pleasure to have around.


Jim is very valuable to the routine maintenance of my house. He pays great attention to detail. I trust him with my specialty glass and skylights.

Services | Experience | References | Free Estimate
Coupons | Fun Stuff | Home



© 1998, A Better Clean
Contact and site information is available.