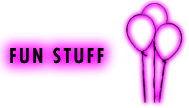 Test your knowledge of window washing references in popular
media!


Q: What British claymation duo were window cleaners in their last film?
A:
Q: Which recording artist has a song titled "Cleaning Windows" on his Beautiful Vision album?
A:
Q: In what 1984 novel by Milan Kundera (later made into a film) does the physician become a window washer?
A:
Q: Which song on the Indigo Girls new Shaming of the Sun album contains a reference to window washing in the first line?
A:

Services | Experience | References |
Coupons | Fun Stuff | Home



© 1998, A Better Clean
Contact and site information is available.